Sign up to receive Tavola news and insider offers
Bula, bula friends,
Greetings from the hammock. 😉
Since my last note, Fiji has caught up to the rest of the world with its first community spread of COVID. At this point, the virus is affecting our mainland only. Here in Vanua Levu, we remain COVID-free.
It's been really impressive to see Fiji leadership spring into action. We get routine and transparent updates via Facebook Live. The communities impacted on our mainland have been quarantined, aid is provided and contacts of positive cases are also isolated as a precaution. For a small island nation, Fiji is punching way above its weight.
The silver lining is that Fiji is accelerating vaccinations, and we're all becoming accustomed to COVID-safe protocols. So while our borders remain closed to tourists at the moment, we are hopeful that travel will resume as our citizens are immunized.
I'll be thrilled to share this incredible paradise with you.
Cheers,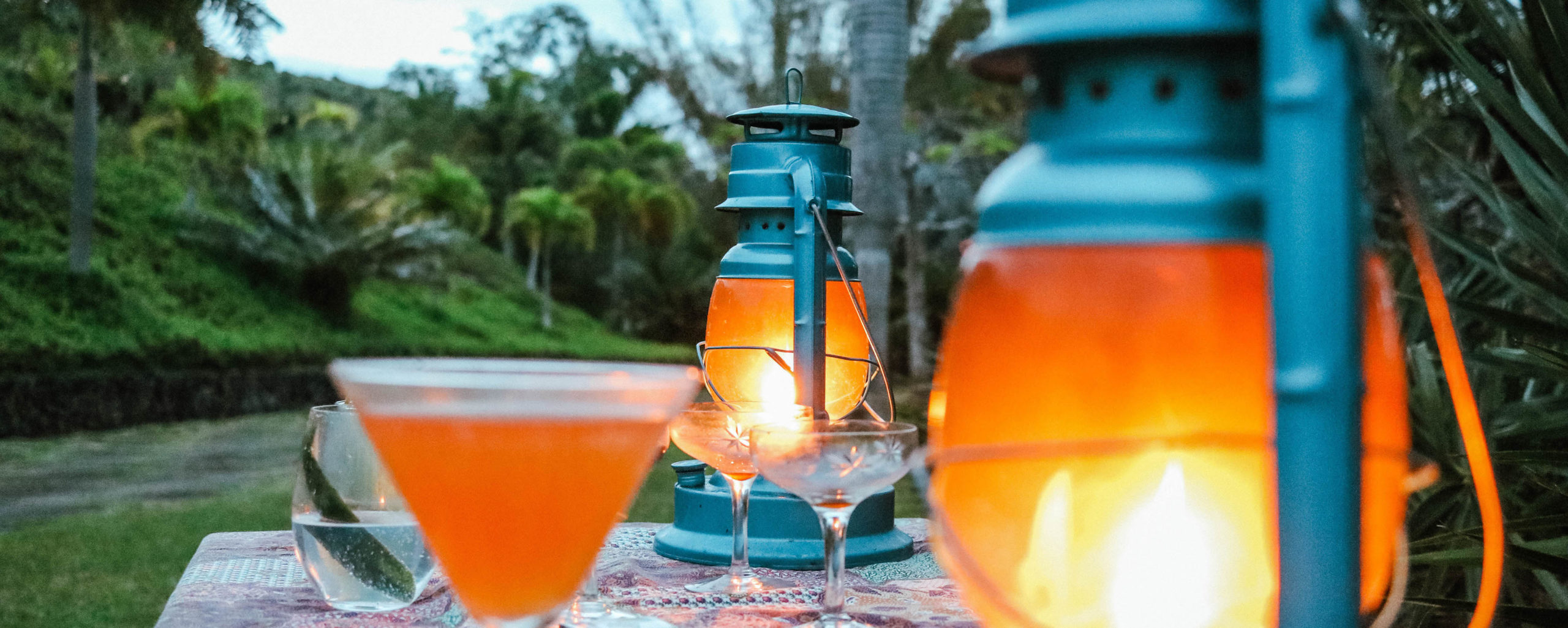 YOU'RE INVITED!
Please join us via Zoom for a peek at Tavola Villa, a festive cocktail and a gathering of fun and fascinating folks.
Date: 5pm Pacific Time on Thursday, 24 June
Theme: Tuck a flower behind your ear, toss on the flip flops and slip into island vibe. Mix your fave tropical cocktail, virgin or spiked. And simply relax, smile and laugh. 🙂
Zoom link: Email us hellotavola@gmail.com and you'll receive a calendar invite and Zoom link
TAVOLA VILLA FIJI Q&A
In our April newsletter (take a read) we featured a special offer for Tavola Villa. That led to a few questions and requests, all answered here.
Q: What size group is best for a booking at Tavola Villa?
A: Tavola is an intimate and private venue. When you book Tavola, the entire villa, grounds and captained boat is your paradise exclusively - and your private chef prepares your meals from our edible landscape. We can sleep up to 10 guests. With that in mind, Tavola is ideal for a multi-generational family (grandparents plus adult children and grandchildren), 2 or 3 couples traveling together, a small wedding or vow renewal ceremony, or a single family who wants enough space to both play and work. (We convert rooms to office space at your request, if you like.)
Q: How does Tavola's "Give a Night, Get a Night" referral program work?
A: As a "Friend of Tavola", we offer you a special rate of Stay 7 / Pay 6. Stay for 7 nights and pay for 6 nights. When you refer a friend, your friend also gets the insider Stay 7 / Pay 6 rate. And, you get an extra night added to your stay for every friend who books Tavola. We track referrals by asking every inquiry who recommended Tavola Villa to them. I hope it's you!
Q: How can I share the "Give a Night, Get a Night" referral program with my network?
A: Thank you for asking! It would be wonderful to welcome your friends to Tavola Villa -- and nothing would make me happier than to add nights to your stay! You can find HERE images that are easy to share on Facebook, LinkedIn, Instagram, Twitter or any messaging platform. Feel free to tag me if you'd like me to answer any questions your friends may have.
Q: Can I book Tavola Villa now so I have a spot locked in once Fiji opens its borders?
A: Yes! Our special offer is for 2022 and 2023 bookings. Choose the dates you like when you book, and if you need to move the dates around, that's fine. Date changes are free, up to 90 days in advance of travel, because life and travel can be uncertain.
Q: How do I get to Fiji, and then to Tavola Villa?
A: Getting to Fiji is easy. Board your direct flight in the evening, snooze and wake up in gorgeous Fiji! Direct flights are available from Los Angeles, San Francisco, Sydney, Melbourne, Auckland and more. When you arrive in Fiji, we handle all your customs and immigration clearances VIP, a courtesy service included with your booking. And then you're free to fly to Tavola via commercial inter-island transfer or private helicopter charter. You can find travel details HERE.
I love Fiji, but I've GOT to travel NOW!
After our April newsletter, I heard from so many of you saying that you really need a getaway right NOW! Even though Fiji's borders are closed, we've got you covered!
Emmy Blue is a members-only digital concierge service and collection of bespoke private villas around the world. You'll be in the expert hands of Landi Burns. Landi is a top travel specialist with Conde Nast. With a career in glam travel, she knows her way around luxury! Moreover Landi tracks all the shifting health and safety considerations and requirements for global entry.
If you're seeking a safe and luxurious escape this very minute, check out the spectacular villas at Emmy Blue -- special spots in Turks + Caicos, Cabo, Bali, St Lucia, and Caymans. Or ask Landi to find a hidden haven just for you.
PERSONAL GREETING FROM MONICA
I can't help but smile when I look at this Black Line Crazy portrait of me dashed off by my treasured friend and artiste extraordinaire, Van. x She put me in a crown of palm trees! How fantastic is that?!? Really, all is right with the world when you're sporting a tropical crown and dangly earrings. That's happiness personified! Van has crafted her artist's haven in the picturesque village of St Miguel de Allende, Mexico. You can shop her Black Line Crazy homegoods or tap her to revamp your brand with audacity and creative flair, at Mary van de Wiel.
---
I'm excited to share that I've launched Quantum Surfing!
You can find the site at QuantumSurfing.com and if you're intrigued, add your name to the mailing list. Quantum Surfing is a creation method for innovators and entrepreneurs to create ventures of impact. It's a framework of actionable philosophies I've honed and lived over the last decade. I draw from quantum mechanics and neuroscience, multi-dimensional perception and applied enlightenment, and a determined quest for personal freedom and authentic self expression.
Based on what I've discovered, we are clearly operating with outdated and flawed beliefs. Our cultural frameworks lock us into limited perspectives. Our institutions teach paddling, not surfing. All of us high achievers became expert paddlers by paddling harder and faster. And our very ideas about how the world works causes us to expend incredible energy to drive creative output.
These flaws in perception are experienced most acutely by innovators and entrepreneurs -- those creative, passionate and visionary people combining head and heart to shape our world. They dwell in messy and unpredictable environments, by design. So being adept at navigating a swirling chaos of potential is essential.
Research shows that innovators who deliver excellent venture outcomes possess surprising qualities - like a disdain for planning, lucky behaviors, an obsession with the big picture, playfulness that yields unconventional connections, comfort with ambiguity and a preference for action over structure. The real question is, how can you surf the chaos to discover your breakthrough and drop in?
Sending you big smiles from the islands. I hope I have the pleasure of hanging out with you soon, virtually or in person. x